Legacy
Its Goal.
Helping You Realise Yours.
Proactive and Protective.
Knowing the importance of all that's aboard, the Legacy does a lot to protect you and your passengers with high-quality safety systems like seven SRS* airbags...
---
Ring-shaped Reinforcement Frame
The Ring-shaped Reinforcement Frame strengthens the passenger cabin from the roof to the doors, pillars and floor. This design works to divert and dissipate impact energy away from the occupants in a collision. It also contributes to strengthening and lightening the chassis, leading to greater, reinforced protection.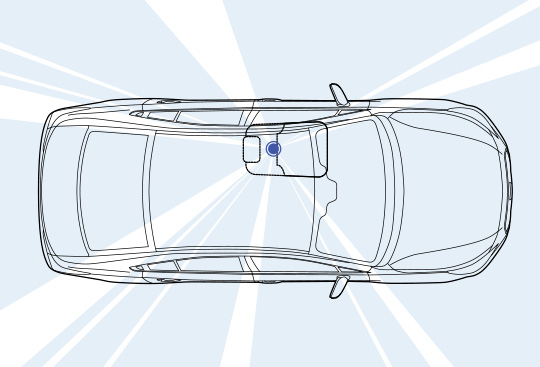 Increased visibility
We adjusted the frame to increase your visibility and decrease your blind spot area. We also installed front quarter windows with door-mounted side mirrors to reduce the front blind spot for increased forward visibility.
Vehicle Dynamics Control System
Vehicle Dynamics Control System monitors and analyses if the vehicle is following the driver's intended course via an array of sensors. If a tyre slips or a high-speed turn moves the vehicle off its intended path, the AWD torque distribution, engine output and brakes at each wheel are adjusted to assist in keeping the vehicle on course.
Active Torque Vectoring
When cornering, Active Torque Vectoring applies the brakes and distributes less torque to the inside wheels and more torque to the outside wheels. It helps make sharp turns and handling more precise. In combination with the Vehicle Dynamics Control System, it helps to keep you out of harm's way, granting you a comforting sense of security.
Seats, Seatbelts and SRS* Airbags
Standard on the Legacy are front SRS* airbags, front-side SRS* airbags, curtain SRS* airbags and knee SRS* airbags. Height-adjustable front seatbelts feature pretensioners to hold passengers firmly in place and load limiters that ease peak forces to the chest.
Cabin-protecting Layout
Every Subaru goes above and beyond common practice when it comes to your safety. In the event of a head-on collision, your Legacy's SUBARU BOXER engine and gearbox are designed to avoid moving into the cabin for your protection.