Forester
Born to Explore.
Destined to Travel.
Our Vision. Your Safety.
To help you avoid accidents and protect you when they can't be avoided, the Forester is equipped with active and passive safety features.
---
5-Star Euro NCAP Rating
The Subaru Forester has been awarded the maximum five-star safety rating in the latest round of Euro NCAP (European New Car Assessment Programme) safety performance tests.
Ring-shaped Reinforcement Frames
The Ring-shaped Reinforcement Frame strengthens the passenger cabin's roof, doors, pillars and floor. This design helps divert and dissipate impact energy away from the occupants in a collision by use of high-strength materials and strategic placements. Whilst making it stronger with increased torsional rigidity, the overall frame is still lightweight.
Pedestrian Protection
Shock-absorbing space within the vehicle helps reduce pedestrian injury, as do an energy-absorbing front bumper and a specially designed area around the windshield wipers. And in order to provide protection in the head zone, a split-type construction in the front has been implemented.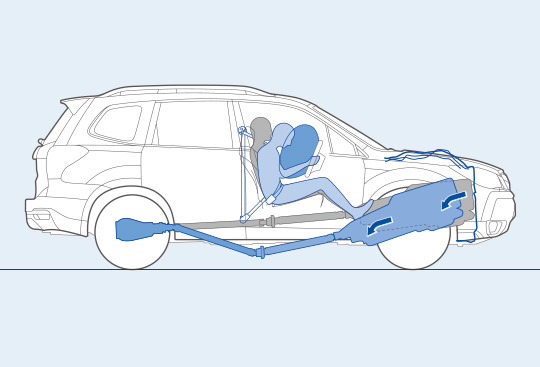 Cabin-protecting Layout
Every Subaru goes above and beyond common practice when it comes to your safety. In the event of a head-on collision, your Forester's SUBARU BOXER engine and gearbox are designed to avoid rushing into the cabin for your protection.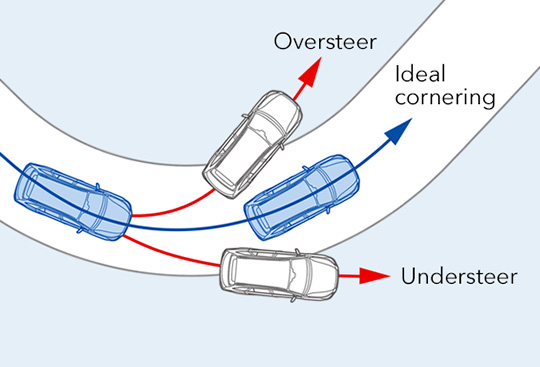 Vehicle Dynamics Control System
Vehicle Dynamics Control System monitors and analyses if the vehicle is following the driver's intended course via an array of sensors. If a tyre slips or a high speed turns the vehicles off its intended path, the AWD torque distribution, engine output and brakes at each wheel are adjusted to assist in keeping the vehicle on course.